DISCOVER THE DIVERSITY OF THE MAAG GROUP
The MAAG Group is your solution provider for customizable systems and integrated solutions in process technology for the polymer, chemical, petrochemical, pharmaceutical and food industries. Learn more about our state-of-the-art products, industry-specific applications, and worldwide service.
Cooperation across the MAAG Group's various fields of competence leads to the development of highly innovative products, machines and systems.
The K 2019, the world's largest trade show for the plastics industry, was a fantastic event for us – with a wide range of product innovations, pioneering solutions for polymer manufacturing and processing, and a completely new brand identity, we were able to impress trade show visitors from all over the world. We have fulfilled our promise NEXT LEVEL SOLUTIONS for the plastics and polymer industry. Here's a short review ….
The world's largest fair of the plastics industry, K 2019 in Duesseldorf has kicked-off and MAAG Group is especially excited to present its new corporate branding for the first time and is proud to display the latest innovations and developments.
Statement of Alaaddin Aydin, Vice President Maag Automatik GmbH
Statement of Ueli Thuerig, President MAAG Group
Meet us at these trade shows
Abu Dhabi, UAE
ADIPEC, 11.11 – 14.11.2019
Stand 1156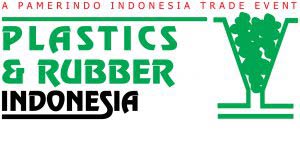 Jakarta, Indonesia
Plastics & Rubber Indonesia 2019, 20.11 – 23.11.2019
Booth B3-5015
Tokio, Japan
INCHEM, 20.11 – 22.11.2019
Booth 4B-14

Istanbul, Turkey
Plast Eurasia Istanbul 2019, 04.12 – 07.12.2019
Hall 4, Booth 409B
Meet us at these conferences
Brussels, Belgium
PLASTICS RECYCLERS Annual Meeting, 21.11 – 22.11.2019

The high-quality machines of the MAAG Group are also subject to wear and tear on components subject to heavy loads. Our warehouses worldwide stock key spare parts, including for older machines, in sufficient quantities to be able to deliver in the shortest possible time. High-quality original spare parts assure the long service life and productivity of your pumps, filters, pelletizers and pulverizers.
With eight grinding centers around the world, the MAAG Group provides the largest service network in the polymer industry. Die plates can be cleaned and overhauled, and cutting rotors reground, within a very short time. Regular and careful regrinding permanently improves the pellet quality, as well as extending the service life of the cutting rotor.
Over a long machine lifetime, some components will need to be repaired, upgraded or replaced. Repair and maintenance is carried out by trained specialists, using original spare parts, in order to maintain the high machine quality over the long term and safeguard the capital investment in the machine.
For machines to work optimally over the long term, they must be serviced regularly. The MAAG Group offers service contracts that are adapted to the individual requirements of companies and their production processes. Additional periodic inspections provide even more planning assurance for scheduled maintenance procedures.
At the MAAG Group's test and development centers, individual plastics can be tested, innovative ideas can be tried out under realistic conditions, a pilot production run can be commissioned, or solutions for special requirements can be devised. This means the MAAG Group is always close at hand to serve you as an innovation partner in your polymer production.
Trained employees are motivated employees. At the same time, trained personnel enhance machine availability. We teach this specialist know-how at MAAG Group test and development center locations or directly on-site. The seminars on polymer production plant operation provide instruction in theory and practice.
The service lives of the MAAG Group's machinery, plants and systems can be extended further by means of technology services and upgrades. Thanks to the comprehensive after-sales program, machines remain state-of-the-art, can be optimized to individual needs and machine outputs, and can be adapted to market requirements.