Pelletizing systems for polymer production
Pelletizing plays an important role in polymer production and processing. The right pelletizing system for the application is critical. That is why MAAG offers pelletizing systems and pelletizing solutions designed for a wide range of different processing methods, such as compounding, masterbatch production, the production of virgin polymers, and the processing of recycled materials. The pelletizing solutions offer safe, efficient, and profitable processing of standard plastics, biopolymers, hot-melt adhesives, and gum base. MAAG also offers methods for processing recycled plastics and systems for producing pellets from engineered plastics. All MAAG pelletizing systems from Gala, Reduction Engineering Scheer, and Automatik provide maximum flexibility as demanded by today's polymer industry. MAAG's pelletizing machine design concepts meet the demand for polymers of various pellet sizes and pellet shapes. In addition to underwater pelletizing systems and strand cutting systems, MAAG also offers a drop process for dust-free pellets.
Pelletizing is one of the last process steps in the production of plastics. However, it is only in this phase that the polymer produced acquires its visible plastic form. For subsequent processing, the pellet must meet its technical specifications at this point, such as grain size distribution, chip weight, surface quality, and residual moisture.
MAAG's many years of know-how and in-depth expertise with Gala and Automatik products in the field of underwater pelletizing and drying, and with Automatik and Reduction Engineering Scheer products in the field of wet or dry strand cutting, form the basis for comprehensive consulting and planning services. For pelletizing as a downstream system in line with the extruder or reactor, interaction with the upstream stages is important to make the overall process as efficient as possible. From the outset, MAAG optimizes processes, but also plans aspects such as machine cleaning, accessibility to the machine, and replacement of tools and wear parts.
Gala Industries, the pioneer in underwater pelletizing, has been part of the MAAG Group since 2015. Together with the experts from Automatik, Gala has created pelletizing systems that combine all the advantages for the customer to meet the specific requirements of plastics manufacturers in the world of underwater pelletizing.
Classic pelletizing systems consist of three central components: the pelletizer with die plate, process water system, and dryer. These components are available individually or as a system solution. Underwater pelletizing systems connect directly to the extruder or melt pump to form a closed system. The process water cools the produced pellets, and transports them from the cutting chamber to the centrifugal dryer. In this phase, the pellets have no contact with the outside air. There is no risk from gas, dust emission, or product contamination. The process water remains in the closed circuit of the temperature-controlled water system — a further boon in terms of environmental sustainability.
Modular pelletizing systems are suitable for numerous applications such as compounding and masterbatches, production of raw materials, polymers for the medical and food industries, plastics recycling, production of micropellets, hot-melt adhesives, thermoplastic elastomers, and wood polymer composites (WPCs).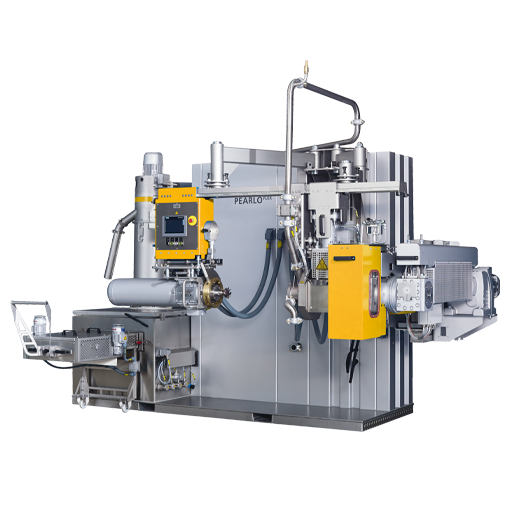 The top minds at Gala and Automatik have created real innovations in the field of underwater pelletizing:
The PEARLO® underwater pelletizer is designed for processing a wide range of polymers and thermoplastics. It produces a top-class spherical pellet.
The PEARLOFLEX SYSTEM® combines a melt pump, screen changer, pelletizing unit, process water system, pellet dryer, and control system on one frame.
And our customers can also call upon the classic systems from Gala and Automatik too:
Automatik's SPHERO® pelletizing system is in use in hundreds of applications around the world, while there are even thousands of Gala systems in use.
With MAP pelletizers, the knife feed to the die plate is set manually.
By contrast, the EAC pelletizer has a fully automatic knife feed.
The LPU laboratory pelletizer is ideal for development work in the lab producing pellet samples and small pilot lots.
The CLS compact laboratory system is used for pelletizing and drying sample quantities of various polymers such as polyethylene, polypropylene, polystyrene, ABS, soft PVC, and others.
The E-series is a simple, robust and cost-effective system for pelletizing and drying thermoplastics (PPE, PP, PS, hard and soft PVC), with throughput rates of up to 1,500 kg/h. Basic polymers with low throughput rates can be produced cost-effectively and safely using the pelletizers of the SLC series.
The innovative Flexline pelletizing system provides maximum flexibility for product changes in production.
Dryers for underwater pelletizing
MAAG offers various centrifugal dryers that dry large and small quantities of different pellets optimally and efficiently. CYCLO and CENTRO are ideally suited for spherical pellets. Our range also includes special centrifugal dryers for recycling products and high-performance dryers which enable the highest throughput rates in continuous processes.
The ECLN and EA dryers impress through their good accessibility and easy maintenance. The largely self-cleaning SC modelC reduces waiting times and machine downtimes.
The DURO belt dryer is the ideal choice when abrasive or brittle pellets such as glass fiber or mineral-filled compounds have to be dried.
Accessories for underwater pelletizing
Accessories include solutions for efficient water system technologies, temperature-controlled water systems, process water systems, and solutions for process water treatment. MAAG also offers band pass filters, as well as arched screens and dynamic screens for ultra-fine parts. Die plates, knives, knife heads, and matching grinding tools are available in a variety of models for underwater pelletizing. Starting switches are key to starting the pelletizing process, and are available to match the pelletizing systems.
Control also plays an increasingly important role in production. Accordingly, the underwater pelletizers and dryers can be equipped with standard or custom control systems.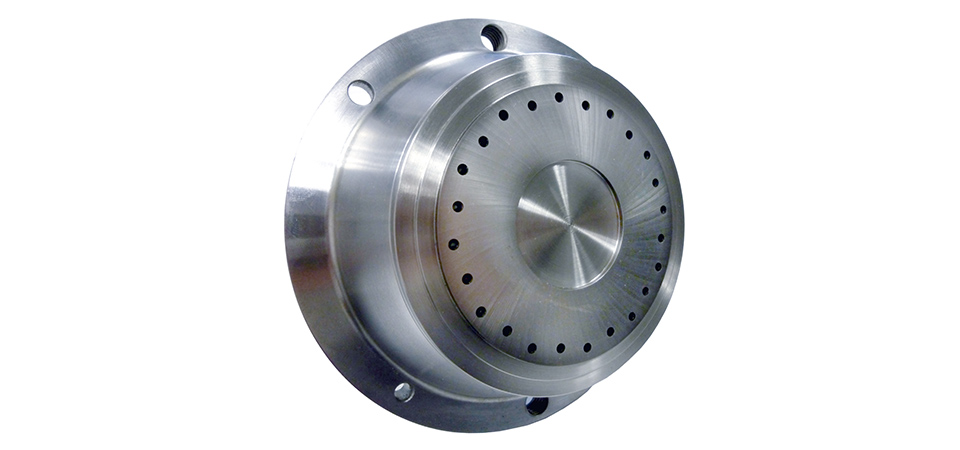 Strand pelletizing with systems from Automatik and Reduction Engineering Scheer
MAAG offers various pelletizing systems for both wet and dry cut strand pelletizing, as well as pultrusion solutions. Whether for complete high-performance production systems in polymer production, small machines for laboratory applications, or everything in between: with Automatik and Reduction Engineering Scheer products, MAAG develops solutions for strand cutters to optimally meet industrial requirements. The pelletizers are available as stand-alone components or automated systems to produce virgin polymers as well as compounds, blends, and masterbatches of the highest quality, whether in continuous operation or batch production.
Wet cut strand pelletizing
Automatik's M-USG underwater strand pelletizing system has been successfully used for decades in the production of virgin polymers. Its design is state-of-the-art and top-quality. The P-USG underwater strand pelletizing system is designed for pelletizing recycled materials and for pelletizing smaller throughputs of virgin polymers or raw materials.
Dry cut strand pelletizing
Automatik's tried and proven dry cut strand pelletizing systems produce cylindrical pellets or micropellets of the highest quality which are ideally suited for further processing. Depending on the application, pelletizers of the SGS or PRIMO series are used, as well as the dependable M-ASG pelletizing systems.
The PRIMO E offers special tool combinations for soft, brittle, or abrasive polymers. Thanks to the single-sided bearing of the cutting rotor, the areas being cleaned are easily accessible and frequent product changes taking little time and cleaning effort are possible.
The PRIMO S offers the shortest unguided length between draw-in and cut. It also features a robust double-sided bearing of the cutting rotor for consistent pellet quality.
With the dual drive of the PRIMOPLUS, pellet lengths and pellet weights can easily be adjusted automatically. PRIMOPLUS and M-ASG can be integrated into the JSG self-starting system.
The EBG single-belt pelletizing system is ideal for compounding water-sensitive, highly filled, or brittle products. The variable configuration of the pelletizing system allows the EGB to be perfectly adapted to the product being processed at any time.
The strand cutters of the SGS, Bullet, T200, and S3500 series from Reduction Engineering Scheer are in use in thousands of applications around the world. Developed in the 1980s, continually improved and adapted to new market requirements, they are now a constant for dry cut polymer pelletizing. Almost all requirements can be met on the various models, from micro and laboratory quantities to high delivery rates. Robust construction combined with solid craftsmanship make the SGS and SGS-E series supreme products for pelletizing technology.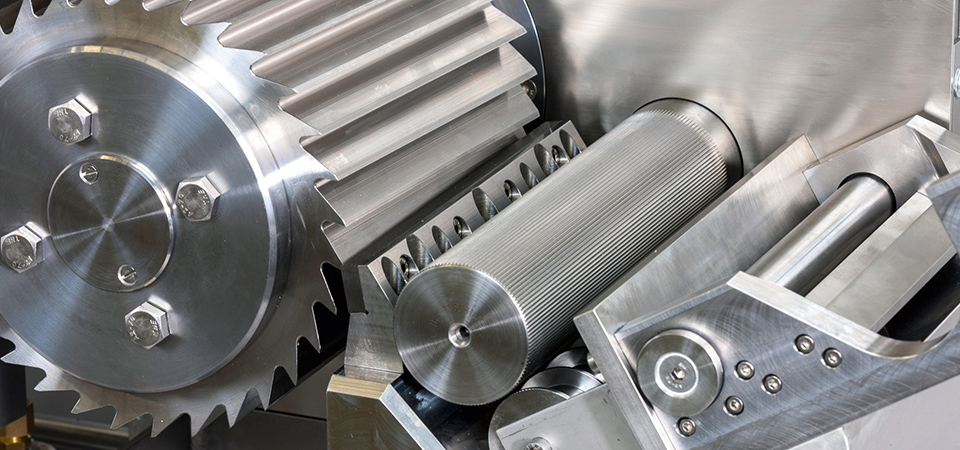 Pultrusion for fiber-reinforced plastics
During production of LFT long-fiber pellets using the pultrusion method, fiber strands are drawn continuously through a polymer melt and the individual fibers are embedded in the polymer matrix. After cooling, the resulting fiber/polymer strands are chopped continuously to form pellets using MAAG's pultrusion pelletizers.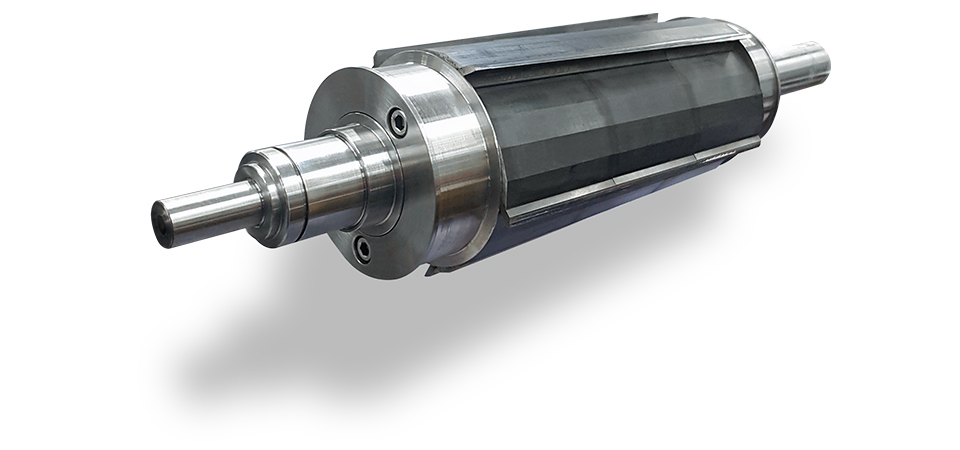 Accessories for strand pelletizing
Accessories for strand pelletizing include the CENTRO and CYCLO® centrifugal dryers and the AERO impact dryer. Vacuum air knives, die heads, cooling troughs, screen machines, and air knives are essential tools in the range. MAAG also offers hot-air knife solutions for the removal of melt residues such as outgassing residues and filler deposits on the die head in polymer production and processing.