The greatest strength of the MAAG Group is to understand the customer needs, to advise them and to find the best solution together with them. When developing new products or designing complex systems, the focus is always on the customer and their specific needs. Using Voice of the Customer, we gather valuable knowledge that helps us to shape our organization more efficiently, develop better products and services, and thus offer the customer the perfect solution for their application.
Customized Solutions
With five test and development centers for testing new plastics and applications, we stand by our customers as an innovation partner in polymer production. Together with the customer, MAAG Group determines the best component variants in order to optimize the process and the required performance criteria in line with the customer's needs before purchasing new equipment.
Julia Ramge, Process Engineer at MAAG Group Test Center in Grossostheim, Germany, is sharing her experiences:
"One customer produces strand pellets and is dealing with a very high dust level. During tests in our test center, we discovered that by adjusting the strand speed and pellet size the cutting temperature was increased by several degrees.  With this small change, the dust content was reduced by nearly half."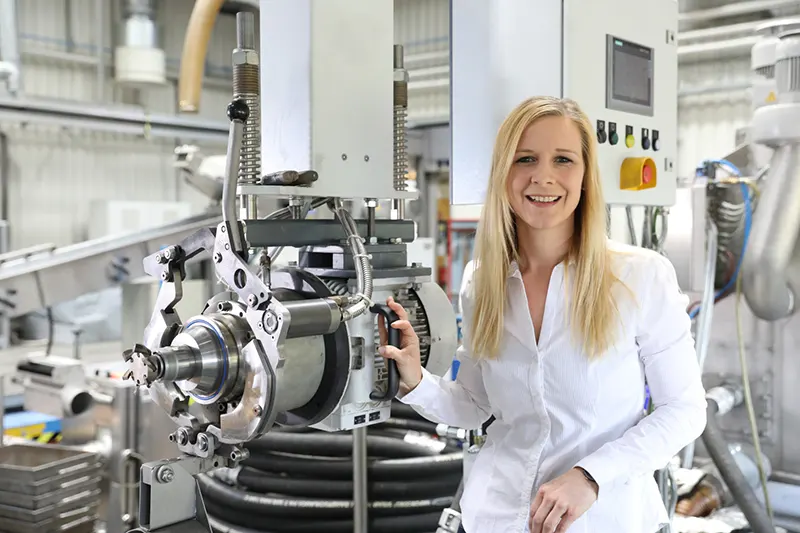 Another customer processes a wide range of highly filled compounds and masterbatch on an underwater pelletizer. With the existing centrifugal dryer, the pellets of some formulations are almost completely broken after the dryer. This results in high levels of dust, clogged screens, poor pellet quality and significant plant downtime. By replacing the centrifugal dryer with a DURO belt dryer, in which the pellets are exposed to almost no mechanical stress, this problem was solved. The downtime for cleaning was significantly reduced and a higher plant availability was achieved.
The best examples of our solution-oriented work: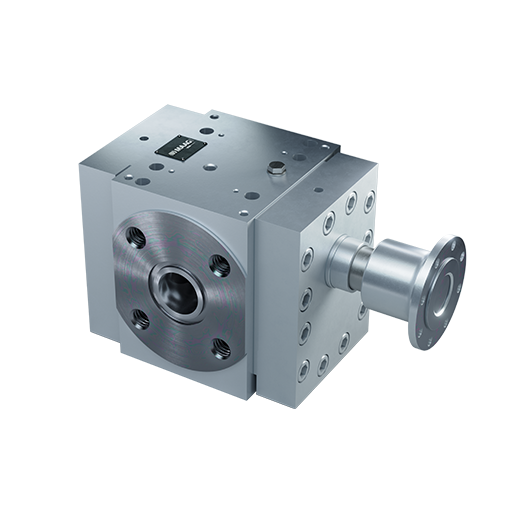 For many years, our customer has produced technical profiles for construction and industrial companies all over the world. Recently, an extrusion solution was required for extremely small plastic profiles; just as wide as two adjacent toothpicks.  Even the most sophisticated extruders were reaching their technical limits with this application. MAAG Group successfully solved the problem with a customized system solution involving the use of an extrex gear pump configured specifically for the application.
A Nuremberg based recycling company specializing in styrene-based thermoplastics required a filter with high throughput along with high filtration performance and reliable, continuous availability over long running times. Because the customer produces recycled compounds for premium applications, the filter must reliably separate impurities with minimal melt loss.
MAAG Group met these demanding requirements with the ERF 350 self-cleaning high-performance filter.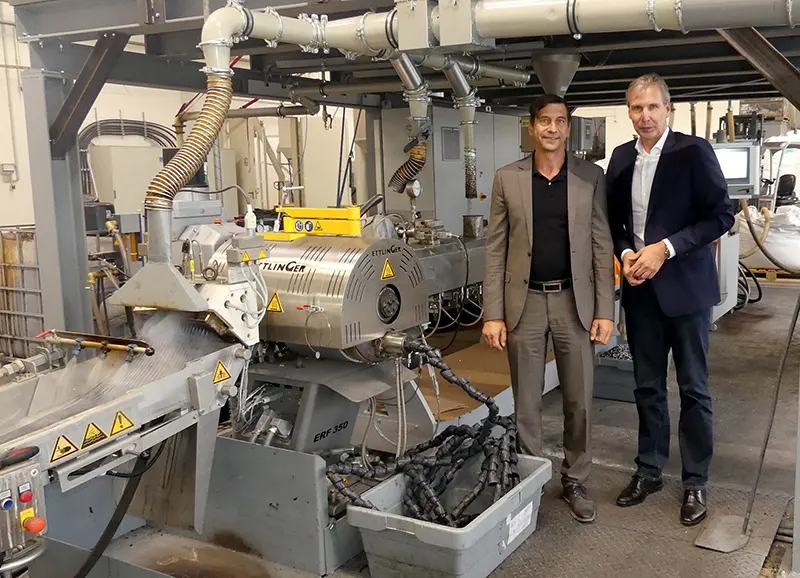 Bryan Adams, COO: Somerset Recycling Services, Inc

"Somerset Recycling was struggling with the slide-plate screen changer as it was causing pressure variation leading to pelletizer downtime. The Ettlinger ERF completely solved this issue for us as it is pressure-stable regardless of variations in input materials. We have been running our ERF250 since July 2013 and we cannot say enough about the experience. Reliable continuous melt filtration, long lasting screens and great service from Mike and his team in Atlanta. We just ordered another ERF250 and cannot wait to start producing."

Scott Saunders, General Manager, KW Plastics Recycling Division

"We just received our 15th ERF meltfilter from Ettlinger. Since we started using Ettlinger's continuous rotating drum technology in 2013 we have seen many improvements in our operation. Thank you Ettlinger for helping us stay in the lead."

Gheorghe Campan, Managing Director of CANDI Plastic Recycling GmbH, Sollenau/Austria

"With high-performance melt filters we can remove detrimental substances from contaminated input material so thoroughly that we are able to produce regranulates of the highest quality for our customers."

Wilfried Leuders , General Manager, KVG Kunststoffveredelung Gronau GmbH

"Working with several types of paper contaminated films of PP and SBS, we tried slide plate and backflush screen changers without success. Ettlinger´s self cleaning, continuous melt filter impressed us, being the one and only solution to guarantee high quality filtration for continuous operation without a screen change for almost a full year. In combination with very low melt losses the most effective way to recycle these kind of polymers."

Industrie Polieco

"Lower pump size, lower weight, lower rotation speed and higher specific volume against competitors was main argue to convince to select MAAG."

Phil Kluetz, Maintenance Manager at Profol

"One of our extrusion pumps had developed a seal leak after 19 years of great service, so we sent it in for evaluation and repair. MAAG's service and maintenance team bent over backwards to get me my pump back before our start-up of a critical line. The communication and service was some of the best I have experienced in my maintenance career."

Sandy Guthrie, ADG Solutions:

"MAAG pumps can take a beating and still keep going!"

Jim Johnson

"We run two shifts every day, and will extend to three shifts if and when necessary. Downtimes are practically eliminated. Once the plant has been started, it runs for hours. We only have to shut down when there is a material change, and that is planned accordingly. We check the plant only about every half hour, while it simply continues to output pellets. If we need to expand our operations, I'm sure I'll turn to GALA again. Thank you once again for all the support you have given us. I really appreciate it."

Bob Anthony, O'Neil Color and Compounding Plant Manager

"O'Neil Color and Compounding has been using GALA pelletizers for at least 17 years, and the number of GALA underwater pelletizers it operates is increasing every year. In the course of our expansion and growth, GALA's pelletizing plants have become our preference. Every time we expand our production, whether by installing a new production plant or modernizing existing lines, GALA is part of the process. We now have a whole range of different sized plants, with various models. We can pelletize a wide variety of polymers, and achieve pellets of a quality that other pelletizers can only achieve with difficulty, if at all. Given the customer support, reliability and design quality we get, the decision when upgrading is an easy one to make."

More Voices of the Customer:

"This morning the new M-JSG 900 was successfully launched on schedule with the first test product! With this we are well within the current schedule, which foresees to qualify 4 products this week! Our project team would like to thank all MAAG employees who take part in this success! By replacing the old plant ATG 600 year of construction 1990 with the new M-JSG 900, an increase in throughput of 100% from 2.5 – 3 t/h to 5.0 – 6.0 t/h could be achieved."

"A skilled operator can exchange knives and adjust the shear gap in just 20 to 30 minutes. And we are able to handle both very low and very high throughputs with the PRIMO. So it fits our needs perfectly. If a problem does occur, we just have to pick up the phone, and they come up with a solution in no time."
Let us also find the perfect solution for your application!
Visit us in Recycling Hall 9 at booth A02. We look forward to presenting our INNOVATIONS to you in person!