By listening to our customers and studying the markets we engage in, we identify trends at an early stage. We anticipate market changes and develop solutions for tomorrow's needs. As a leading and innovative solution provider, the MAAG Group stands for technological progress. We create real added value and secure the competitive edge of our customers.
Take a look at MAAG Group's INNOVATIONS that will be shown at K-Show 2022:
Integrated recycling solution for the circular economy in the plastics industry
At K-Show in Duesseldorf, Germany, we will be showing solutions for mechanical recycling with the centerpiece being our high-performance Ettlinger melt filter.
In order to remove impurities and contaminants from the recycling melt stream and thus achieve the required product quality, Maag offers continuously operating high-performance melt filters. The ERF and ECO series filters are capable of processing almost any polymer used in recycling plants; in the production of regranulate, sheet or film; in the production of strips and fibers; or in the compounding industry. Contamination levels of up to 16 %, high throughputs of up to 10,000 kg/h and filtration finenesses down to 60 microns are the extremes are covered by the Ettlinger high-performance melt filters.
Learn more about our Recycling Systems.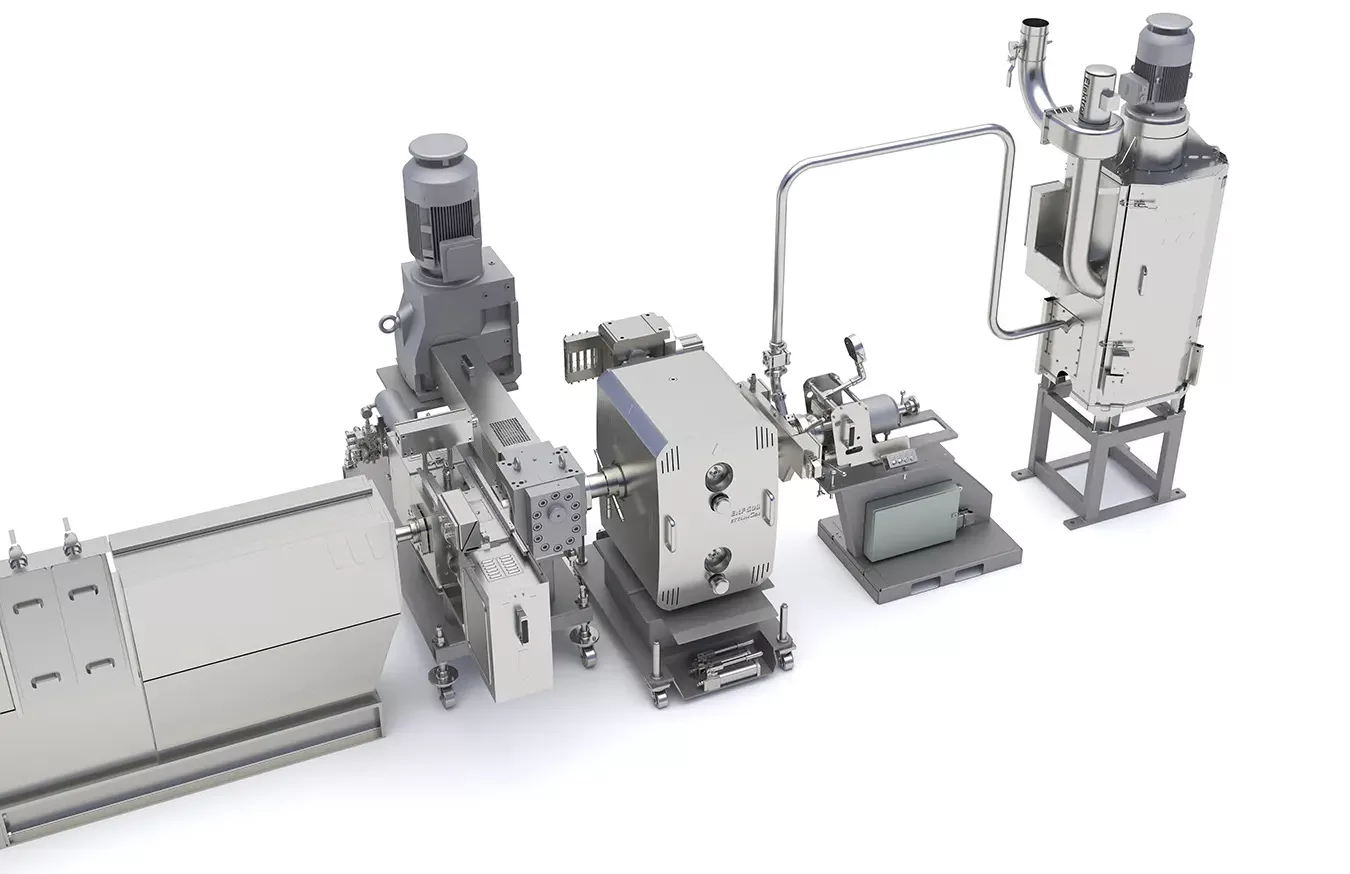 NEW

Underwater pelletizer PEARLO XXL model series
PEARLO underwater pelletizer technology has been updated with the NEW PEARLO XXL series with a capacity of more than 40 t/h. These high capacity pelletizers utilize liquid-heated large diameter die plates with more than 2,000 die holes. The cutting tools and the cutting chamber have been updated to optimize the thermodynamics to improve cutting, pellet cooling and pellet shaping. This creates a stable, reproducible pelletizing result with a significantly wider processing window at high output rates.
In the basic design of the pelletizer, special emphasis was placed on a high degree of automation with a high safety standards and optimal material handling.
Learn more about our Pearlo series.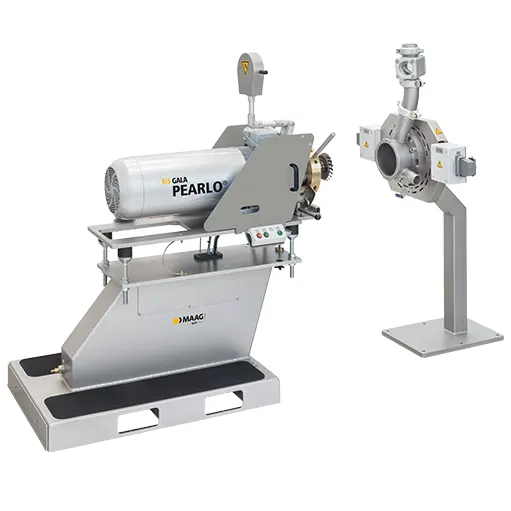 NEW:

 AMN die plates are now part of the MAAG Group portfolio
Die plates for Underwater Pelletizers are the heart of the pelletizing system; necessary to produce high quality and consistent pellets. Over many years, AMN die plates have demonstrated their performance in many applications, especially for high capacity Underwater Pelletizers. The success is built from the combination of three unique technologies which combine efficiency with longevity.
First, the tungsten carbide cutting face provides highest resistance against wear while performing high quality cutting and producing excellent quality pellets. Second, the die plates are fluid heated with an intelligent heating circuit that directs and controls the heating homogeneously.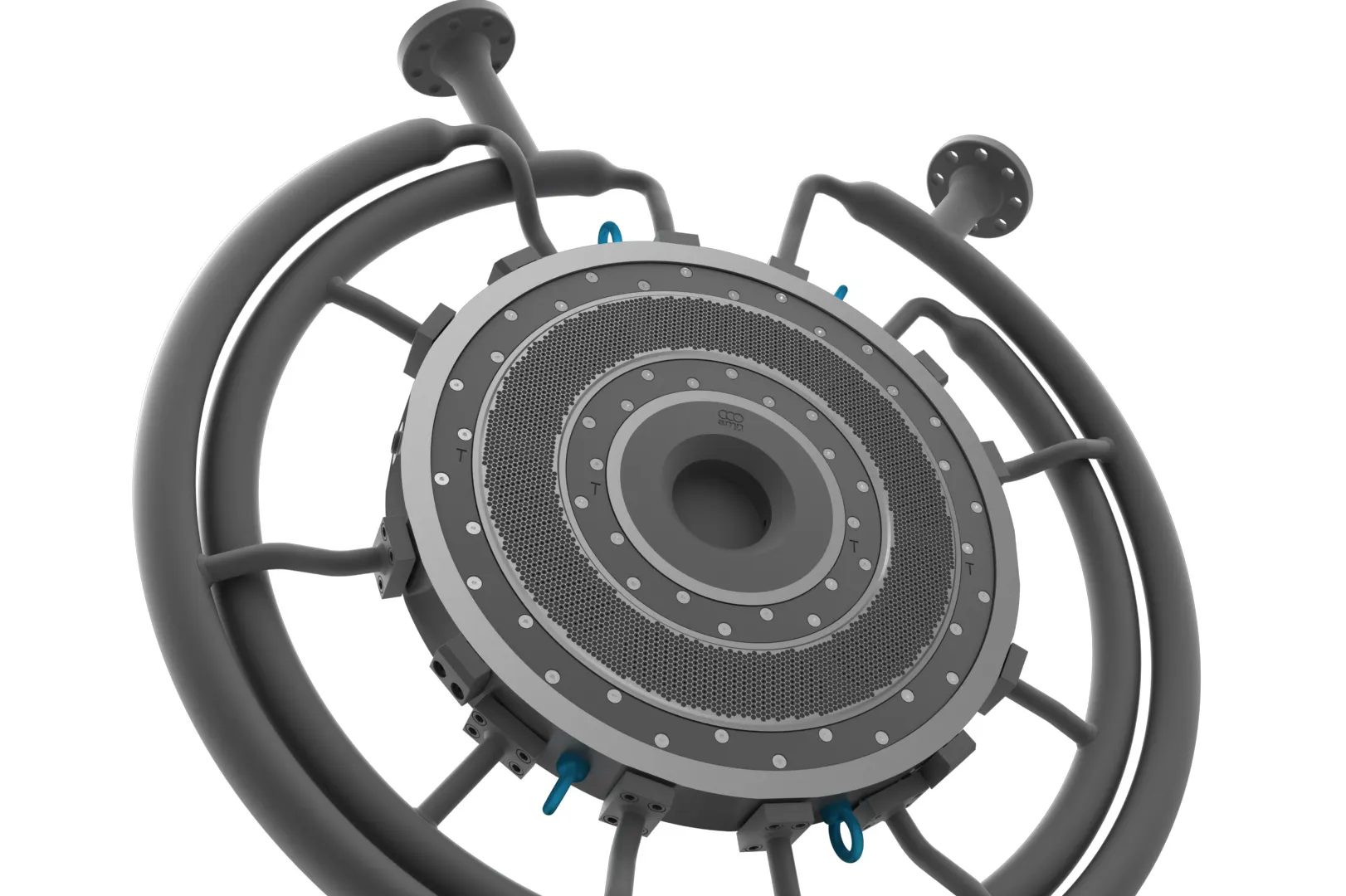 And third, the vacuum insulation system located under the cutting face maintains the thermal performance to the cut area narrowing the pellet size distribution. Combined with our other products, AMN die plates add yet another valued solution to MAAG's underwater pelletizing product portfolio.
Learn more about AMN.
NEW

extrex recycling pump
The exterior of the NEW extrex recycling pump does not look different from the existing GU series, however, crucial internal components have been re-engineered.  The geometry of the gears have been optimized for recycling applications. More space between the teeth and flatter angles allow impurities to pass through and improve outflow behavior to flushed out the impurities. The pump design tolerates foreign particles up to a size of 0.6 mm and therefore does not require an upstream protective filter in most cases.
Learn more about our extrex recycling pump.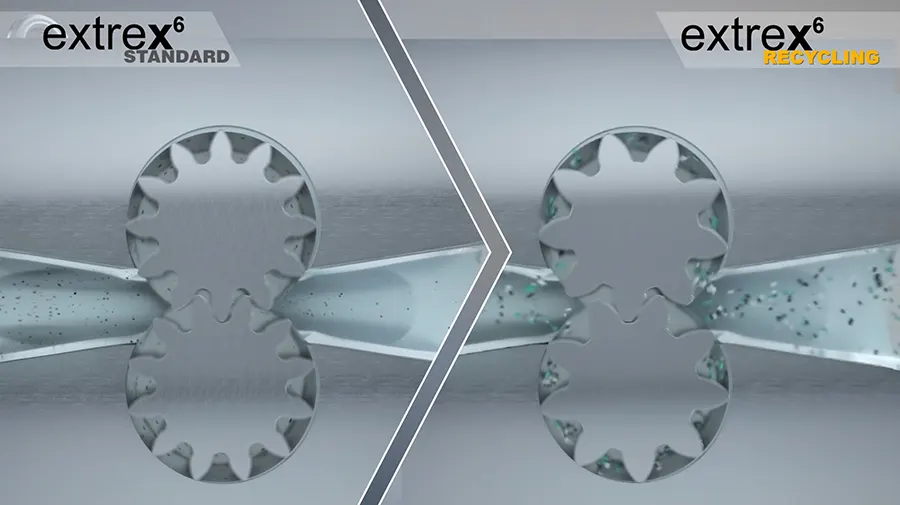 The NEW eXso dryer replaces a wide range of legacy dryers with upgrades and innovation including features like, smaller footprint (23% less) and throughputs up to 8,200 kg/hr. Fewer wear items, mean less downtime for the customer and less spare parts that need to be keep on the shelf. Greater access for cleaning, making cleaning faster and more effective. Multiple pellet inlet and water outlet connections make the eXso dryer ideal for a wide range of underwater and wet cut strand pelletizing applications.
Learn more about our eXso dryer.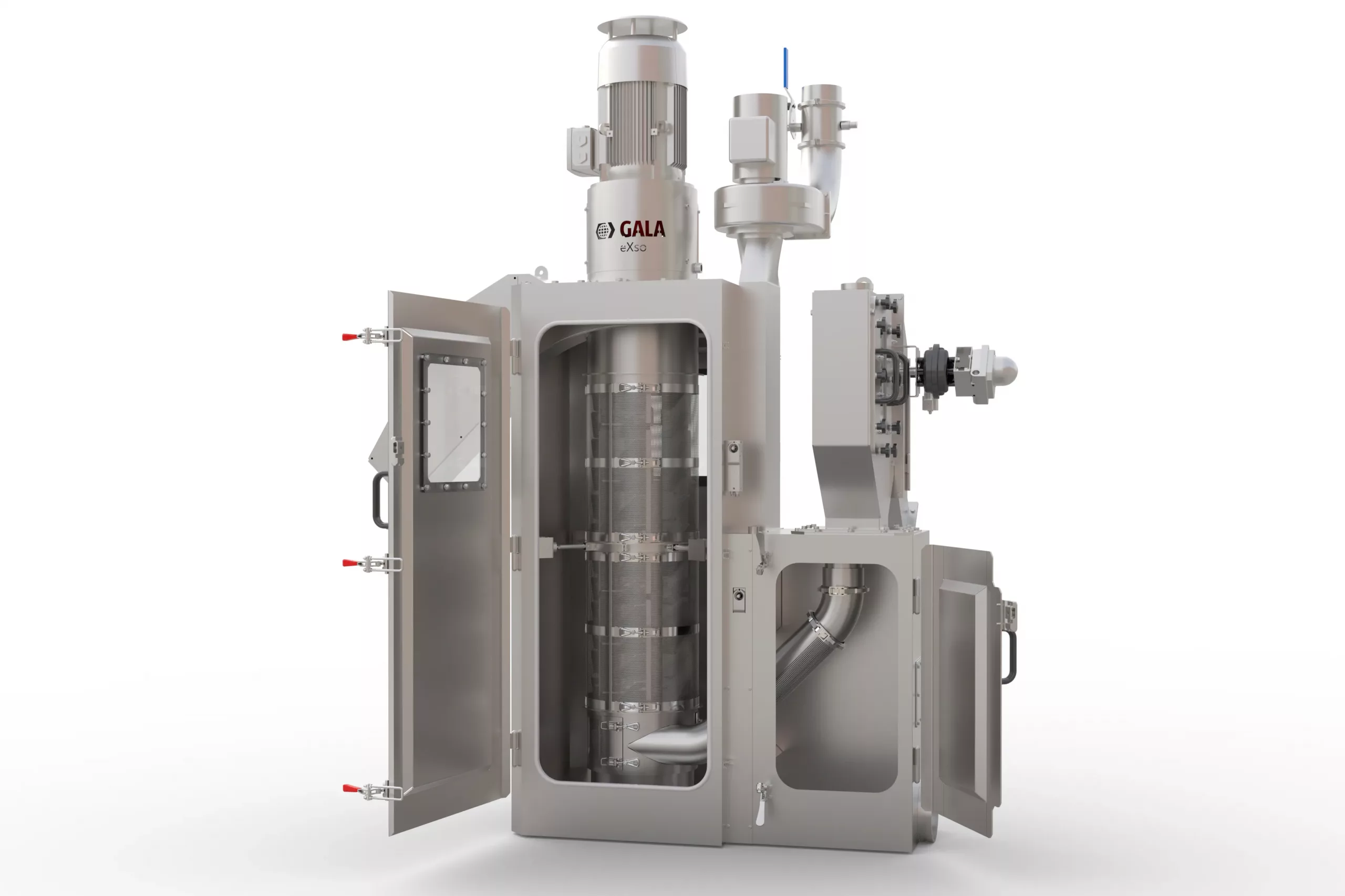 NEW

digital service process for rotor service and rotor grinding
With the digital service process for rotor service and rotor grinding, MAAG Germany not only informs the customer about the status of their shipment at any time, but also shortens the lead time through process optimization and early capacity planning. In other words, customers who proactively inform Maag Germany in advance about a rotor shipment receive a delivery bill to accompany the goods shipment, with the help of which the goods receiving department immediately books in the already expected shipment and the customer is informed about this step with an initial e-mail. The customer will receive further e-mails after the rotor has been inspected, including a short report, and after the service has been completed before the goods are shipped.
The

NEW

MAAG backflush screen changer – a new era in filtration has begun…
There are many backflush screen changers on the market with more or less with the same functions, dimensions and finishes. However, something like the new MAAG backflush screen changer ContiNeo does not exist yet! ContiNeo combines the advantages of a piston screen changer with the advantages of large-area filtration. Perfect for operating processes where low pressure fluctuations are important in filtration, little installation space is available and fully automatic functionality is essential. We will present the ContiNeo to the public for the first time at K-Show 2022.
Visit us in Recycling Hall 9 at booth A02. We look forward to presenting our INNOVATIONS to you in person!