ETTLINGER is the Center of Excellence for Recycling Systems within the MAAG Group
ETTLINGER has been the brand of choice for more than 35 years in the plastics industry for the reliable filtration and cleaning of polymer melts or the production of plastic parts by injection molding. As part of the MAAG Group, the specialist in filtration systems and recycling systems develops high-performance, tailored solutions for the international market.
ETTLINGER is a global byword for economy, efficiency and versatility in injection molding machinery. Our systems for the production of plastic parts with heavy shot weights of up to 130 kg can be found here: https://www.ettlinger.com/en/injection-molding-machines/
Thanks to the bundled know-how, products and technologies of the MAAG Group, ETTLINGER customers benefit from the size, strength and expertise of one of the world's leading specialists in pump and filtration, pelletizing, pulverizing, and recycling systems. Vertically integrated products and services, paired with the MAAG Group's worldwide service and support network, provide ETTLINGER
Leading technology: ETTLINGER filtration and recycling systems
ETTLINGER offers globally unique expertise in filtration and recycling systems and in injection molding machinery. Our continuously operating, high performance melt filters are used successfully around the world to filter polymer feedstock with varying degrees of contamination. Every system incorporates decades of experience, in-depth know-how, and leading-edge technology through which ETTLINGER sets standards worldwide as part of the MAAG Group.
Ettlinger melt filters are the perfect technology for processing a variety of recycled materials – with a patented principle that has already demonstrated its functionality and performance in many industrial applications throughout the globe. The ERF and ECO series are capable of processing virtually any standard polymer that occurs in recycling plants, sheet and film manufacturing, tape and fiber production, or the compounding industry. Owing to their uniquely compact design, they are also ideal for retrofitting existing extrusion lines.
ETTLINGER is the lead brand within the MAAG Group specializing in melt filters for the processing of recycling materials.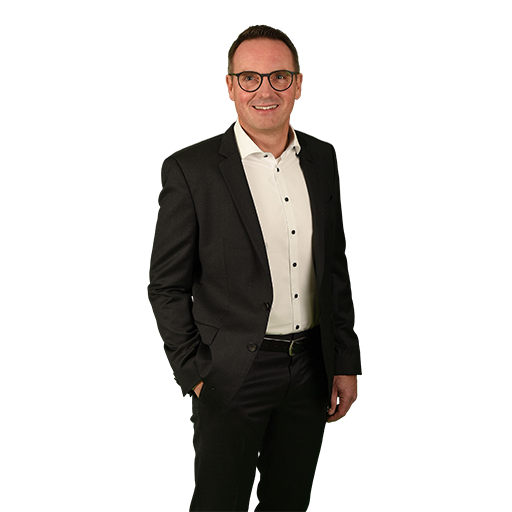 Maag´s product portfolio enables optimum solutions to be configured for customer-specific applications such as recycling systems. Our downstream recycling equipment provides:
Top quality recyclates – Maximum productivity – Optimum energy efficiency
"I am proud that ETTLINGER is a key member of the global MAAG Group."
Application center: Experience recycling processes live
Want to play it safe and test recycling processes with your materials in live operation? Then visit our application centers in Europe, USA and Asia which are equipped with state-of-the-art recycling lines – of course also including the ETTLINGER melt filters of the ERF and ECO series.
Provide us with your material, and we will recycle for you under production-like conditions, and provide you with precise data and analyses of the potential offered by ETTLINGER melt filtration. Our well-trained teams with many years of experience are at your disposal to implement even the most demanding applications.
What ETTLINGER customers of the MAAG Group say:
Somerset Recycling was struggling with the slide-plate screen changer as it was causing pressure variation leading to pelletizer downtime. The Ettlinger ERF completely solved this issue for us as it is pressure-stable regardless of variations in input materials. We have been running our ERF250 since July 2013 and we cannot say enough about the experience. Reliable continuous melt filtration, long lasting screens and great service from Mike and his team in Atlanta. We just ordered another ERF250 and cannot wait to start producing."
Working with several types of paper contaminated films of PP and SBS, we tried slide plate and backflush screen changers without success. Ettlinger´s self cleaning, continuous melt filter impressed us, being the one and only solution to guarantee high quality filtration for continuous operation without a screen change for almost a full year. In combination with very low melt losses the most effective way to recycle these kind of polymers.
We just received our 15th ERF meltfilter from Ettlinger. Since we started using Ettlinger's continuous rotating drum technology in 2013 we have seen many improvements in our operation. Thank you Ettlinger for helping us stay in the lead.
With high-performance melt filters we can remove detrimental substances from contaminated input material so thoroughly that we are able to produce regranulates of the highest quality for our customers.
ETTLINGER has been a byword for filtration and injection molding systems offering supreme reliability and quality since 1983. As part of the MAAG Group, ETTLINGER is boosting its innovative strength and utilizing synergies with the human resources, products and services, and expertise of a globally leading group of companies to meet the demands of the future.
1983
Mechanical engineer Roderich Ettlinger establishes the company near Augsburg, Germany, and starts manufacturing injection molding machinery.
1999
To meet the growing demand, Ettlinger opens a new production facility in Königsbrunn, Germany. Ettlinger starts developing a new system for melt filtration.
2004
The first ERF, Ettlinger's patented continuous melt filter system, is successfully launched onto the market.
2013
Founding of Ettlinger North America

The new ECO high-performance filter for PET and other low-viscosity materials is presented at the "K" fair in Düsseldorf.

2014
The new ECO high-performance filter for PET and the new ERF 500 for throughputs up to 6,000 kg/h are launched.
2015
The offices and production facilities in Königsbrunn are expanded.
2017
Ettlinger presents its new ERF 350 melt filter as a further development of the tried and proven ERF 250 technology.
2018
The Maag Pump Systems AG acquires Ettlinger.
2019
At the 2019 "K" fair in Düsseldorf, Ettlinger presents the new high performance melt filter ERF 1000, which is capable of throughputs up to 10,000 kg/h.
2023
Ettlinger Kunststoffmaschinen was renamed "Maag Ettlinger GmbH"