Maintenance and inspection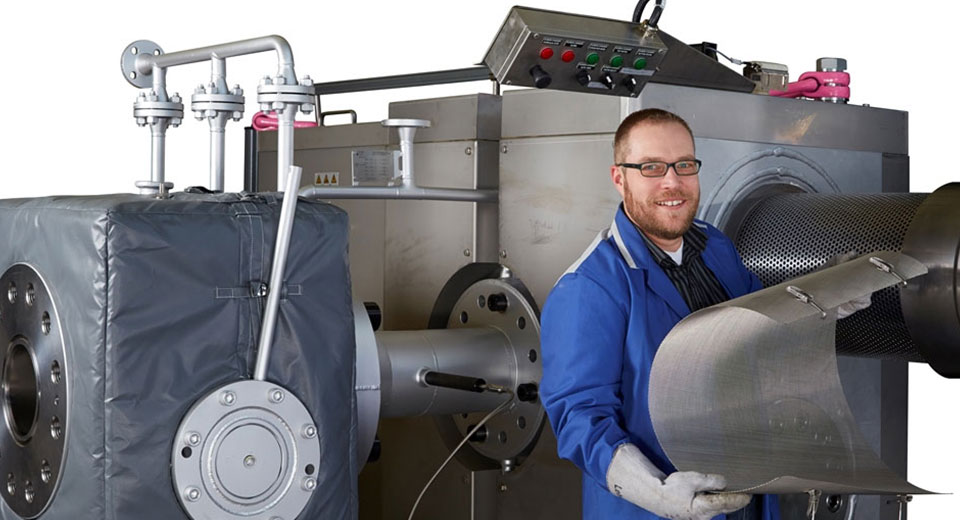 For consistently efficient operation of gear pumps, filters, pelletizers, and pulverizers
Gear pumps and filtration systems, pelletizing systems, and pulverizers should be serviced regularly to ensure long-lasting, optimum operation in polymer production. MAAG offers you a service package with a maintenance contract incorporating features that can be individually adapted to the requirements of your business and its processes. We also offer a routine inspection service to prevent breakdowns.
Maintenance contract covering pumps, filters, pelletizing systems and pulverizers
Maintenance contracts ensure that your production facilities are regularly inspected by an external specialist. Maintenance contracts for your gear pumps, filtration systems, pelletizing systems, and pulverizers can combine a wide range of services, such as machine inspections and replacement of wear parts, training for your employees, and optimization of process parameters.
The advantages of regular plant maintenance in polymer production:
Guarantees the functional reliability of your plant
Ensures the cost-effectiveness and efficiency of your plant based on regular checks
Expert service at first hand, direct from the manufacturer
On-site inspection of gear pumps, filtration systems, pelletizers and pulverizers
Our experts carry out their on-site inspection of your equipment based on a structured checklist, allowing them to record the state of machines quickly and easy. The inspection includes, for example, detection of wear at an early stage, so that appropriate action can be taken in good time.
The advantages of routine inspection in polymer production:
Avoid unscheduled production downtimes
Ensure planning reliability for maintenance work
Safeguard system availability