MAAG Group systems play a key role in enabling a more circular economy for plastics. Our equipment and solutions cover the entire plastics value chain and help to introduce used plastics back into high quality products.
In our view Post Industrial as well as Post Consumer plastic materials are simply a resource for new products. The objective of processing either one of these material streams is to maintain material properties and produce a pellet that is close or equal in quality to virgin materials.
Our systems provide customers solutions to process the most demanding material streams and turn them into valuable resources.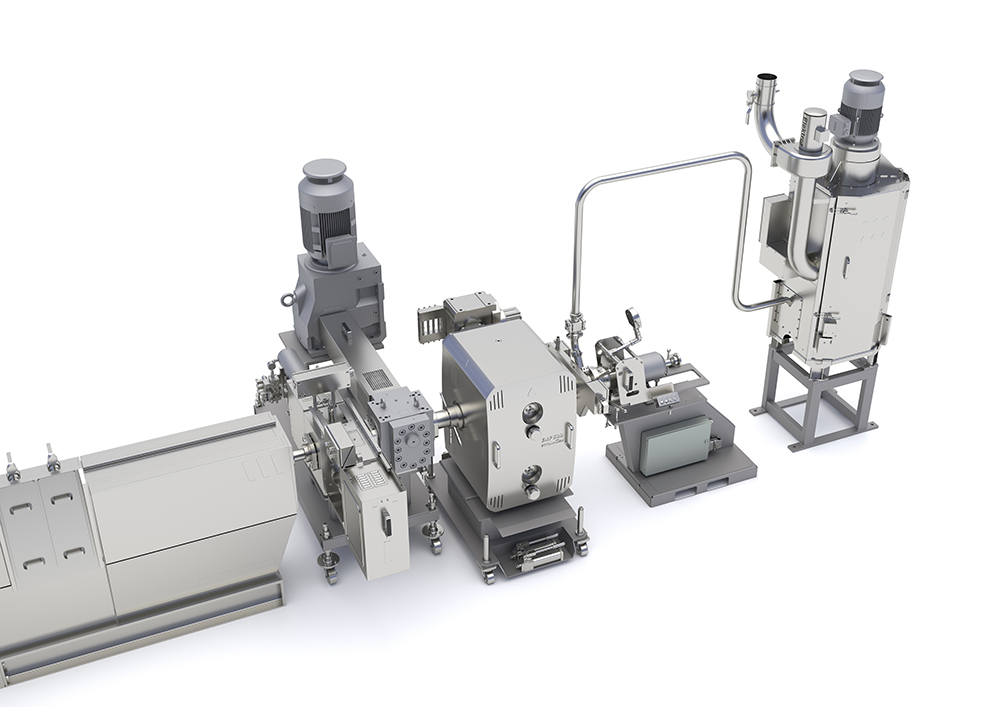 Examples:
PET Recycling:
The PET recycling stream is one of the most established, bottles are the main source. Our filtration technology provides processors the most reliable system on the market with the lowest purge loss. Bottles become fibers for textiles, sheet for thermoforming or bottles again.
Film Recycling:
Typically, the most demanding material stream – up to double digit contamination such as paper labels, wood chips, aluminum particles – all this needs to be removed. Our continuous filtration systems can take on up to 12% contamination.
Rigid Recycling:
From milk jugs to automotive bumpers, the typical challenge here is the toughness of the materials and the wide variety of contamination that needs to be filtered out. Silicon's, paint chips, metal parts – we have technologies that can handle the toughest applications.
Customer Support:
MAAG Group has put a priority on customer service. Whether this means having a trained technician available for your start-up or having the exact spare part you need for immediate delivery we focus on our customers success. In recycling it is imperative that the equipment be in production as much as possible and MAAG Group contributes to this improved uptime.
Most relevant products for this application