Company
MAAG Pump Systems, Automatik Plastics Machinery, Gala Industries, Reduction Engineering Scheer, Maag Ettlinger GmbH and XanTec EDV- und Steuerungstechnik, AMN and Maag Witte GmbH* – eight successful and well experienced companies have joined forces to become the global partner for the polymer industry. As manufacturer of gear pumps, pelletizing, pulverizing, and filtration systems and automation solutions, we offer top-grade equipment for your demanding requirements – not only for polymer applications, but also for the chemical, petrochemical, pharmaceutical and food industry.
We offer customized product solutions and services from a single source to maximize your performance and create a competitive advantage. More than 1,500 employees are always at your service with their great know how. Our experts are able to support you and to introduce to you the solution that best fits to your individual demands.
It is that masterly overview of all process steps, in particular, which makes us the market leader and a competent partner.
*The names of the companies used are the same as they were at the point of joining MAAG Group.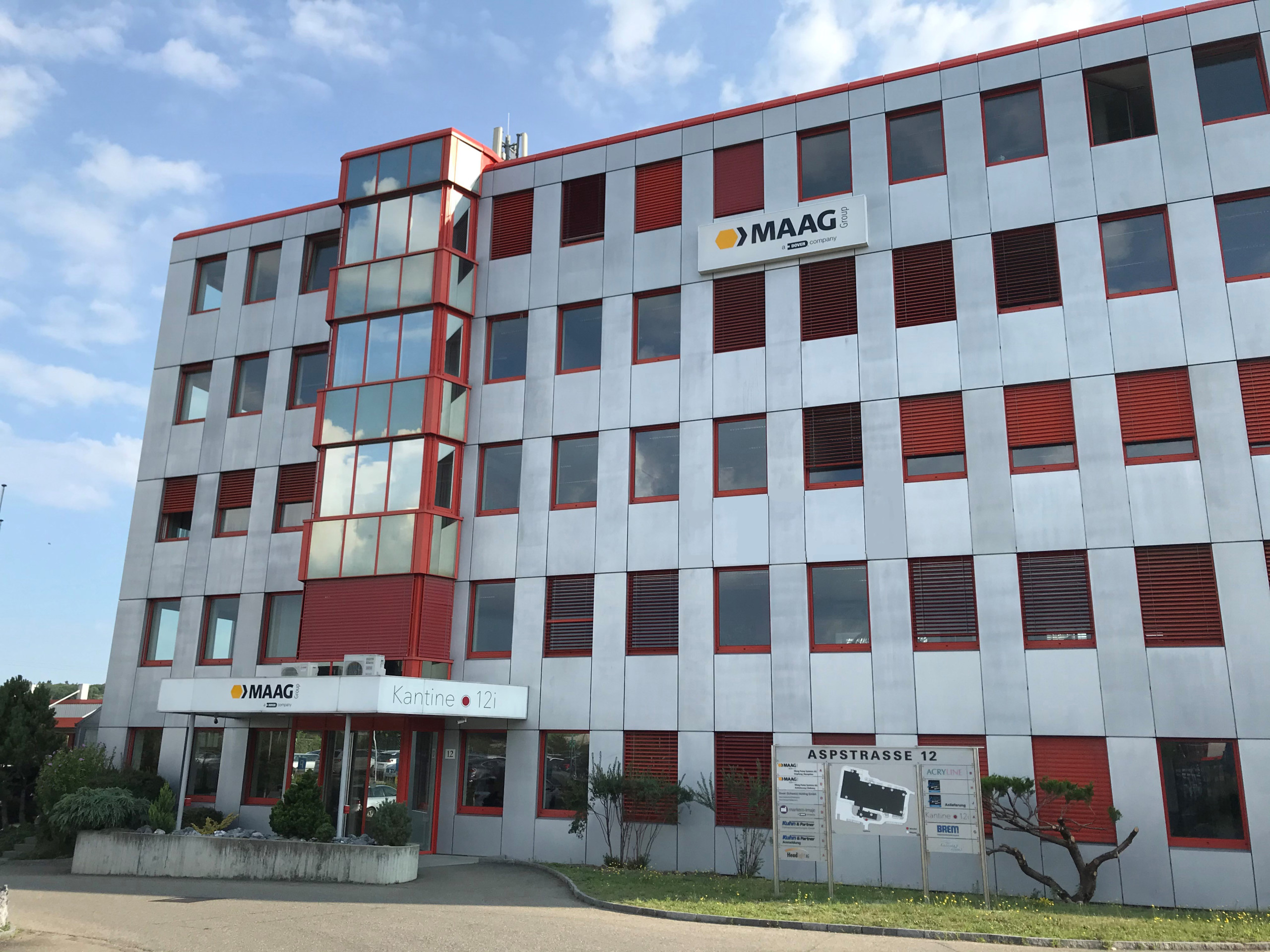 MAAG Group manufactures in Switzerland, Germany, Italy, USA and China, with additional sales offices in France, Taiwan, Malaysia, India, Thailand and Brazil and employs more than 1,500 staff. It is represented in the markets with its brands AMN, AUTOMATIK, ETTLINGER, GALA, MAAG, REDUCTION, SCHEER, WITTE and XANTEC. MAAG, a Dover Corporation Company (NYSE:DOV), is a business unit of Dover Pumps & Pocess Solutions.