Pellet dryers
MAAG Group manufactures pellet dryers for the most demanding customers. Depending on the application, MAAG offers centrifugal dryers, impact drying systems and belt dryers which can be combined with underwater pelletizing systems and strand pelletizing systems.
Centrifugal dryers for any application
GALA dryers and AUTOMATIK´s CENTRO differentiate themselves with the highest operational availability and the industry's greatest throughputs. As the industry leader for more than 60 years with an installed base of more than 11,000 dryers, you can be confident that MAAG's dryers will bring the best value and most reliable service life available.
Reliability is a critical performance requirement; dryer systems are relied upon to run 24/7 uninterrupted operation. Failure of a dryer system can have significant financial impact to a pelletizing operation. Therefore, MAAG is committed to ensuring reliability by applying engineering analysis and utilizing strict manufacturing quality standards. Before shipment, every MAAG dryer must meet the same balance requirements of a high precision grinding machine; delivering less vibration resulting in lower fatigue and longer bearing life.  In addition, specialized blades and rotors designed to resist wear in abrasive applications are available for all the dryers.
GALA dryers and AUTOMATIK´s CENTRO systems have been used to dry every polymer type with throughputs up to 150 metric tons/hr (330,000 lbs /hr).  There is a centrifugal dryer solution for all pelletizing applications.
Virgin Polymer Production
For the virgin polymer producer, MAAG large dryers can dry up to 150 metric tons/hr (330,000 lbs per hour) with less than 0.05% moisture. Many of these dryers have been in continuous operation for years.  As a critical part of the virgin polymer operation, MAAG dryers can be trusted to have the longest runtime and reliability available.  Our GALA brand dryers are the standard for virgin polymer production.
In addition to industry leading performance and reliability, MAAG dryers are designed to meet the strict safety requirements of virgin polymer producers.
Compounding
Compounding and masterbatch dryers are designed to dry from 1 to 11,500 kg/hr (1 to 25,000 lbs/hr). With dryers optimized for fast cleaning and color change, MAAG dryers can lower cost for compounders. In addition, MAAG dryers can be integrated with MAAG strand and underwater pelletizing systems for an optimized pellet production system.
Plastic Recycling
Post-industrial and post-consumer plastics are a valuable resource and growing opportunity.  However, processing of recycled plastics is a highly competitive market and operators require systems that will produce pellets at the lowest cost.  With low maintenance costs, energy efficient operation and a favorable throughput relative to size, MAAG dryers keep recyclers competitive in a challenging market.
Specialized Drying Processes
MAAG dryers have been used to dry a wide variety of non-pellet products from food to pharmaceuticals.  MAAG drying applications experts can evaluate any drying requirement to determine the most efficient and economical solution.
Impact dryer for drying raw material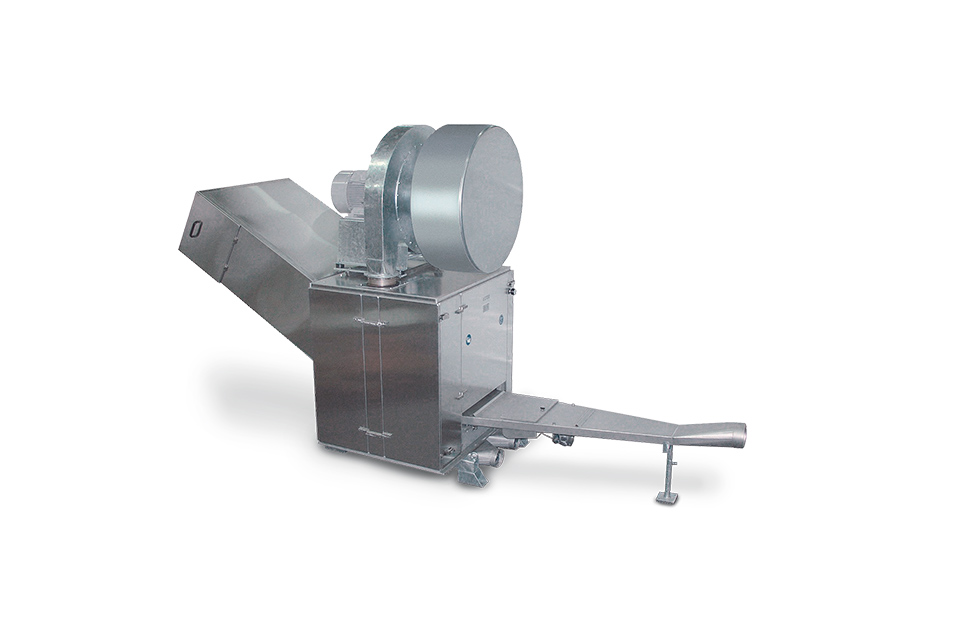 Belt dryer for gentle drying
The DURO belt dryer is the ideal partner for MAAG's underwater pelletizing systems in the production of abrasive or brittle pellets such as high glass fiber-filled or mineral-filled compounds. The pellets are dried very gently because there is no relative movement between the pellets and the dryer components.