We are where our customers are!
One unified brand. Four fields of competence. Seven strong product brands. Ten Centers of Excellence.
Our global footprint is no coincidence – we are where our customers are. With first-class services located in worldwide service locations we ensure successful production. MAAG Group offers readily available spare parts, maintenance, inspection, and repair, as well as comprehensive services for training, testing, and development.

More than 1,100 employees are always at your service with their great application know-how and capabilities in engineering and manufacturing. MAAG Group wants to be everywhere you are. With 20 locations and several test and service centers in Europe, Americas and Asia, we have made great progress to achieve our goal: being close to our customers.
We constantly evolve by challenging the status quo of current technologies. In our competence centers, we not only have the technical expertise and experience, but also the necessary space to further develop our products. Our Centers of Excellence are  optimally interlinked to support our customers worldwide in the ideal conception and implementation of their systems
Our Centers of Excellence in Europe
Center of Excellence for pumps in Oberglatt, Switzerland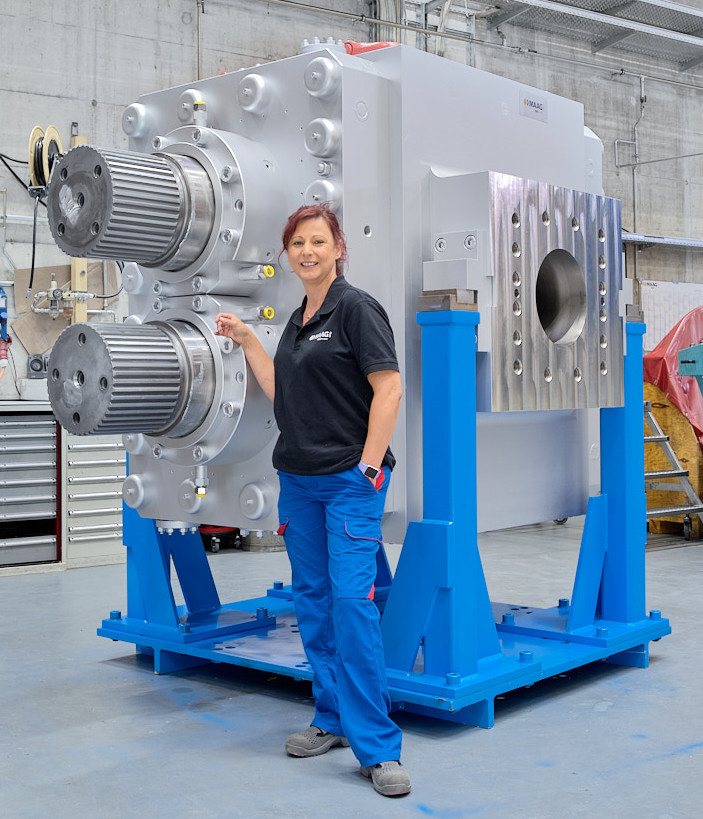 MAAG is a pioneer and technology leader in the development and manufacturing of customized gear pumps, including system solutions. Our experience can be traced to the founding of our company in 1910. The first MAAG gear pumps were patented in Switzerland as early as the 1920s.
Center of Excellence for filtration, and strand pelletizers in Grossostheim, Germany
AUTOMATIK has been a leader in the development of systems for the production of plastic pellets for more than 70 years. Our expertise supported by the latest technologies define MAAG Group's leading position in strand pelletizing processes.
Our modular continuous and discontinuous slide plate, single and double piston screen changer design offers the right screen changer for any extrusion application, throughput rate and filter fineness.
Center of Excellence for underwater pelletizers in Xanten, Germany
GALA has been known for 60 years for innovative technologies for underwater pelletizing in polymer processing and production. GALA equipment is used for processing polymers for hot melt adhesives, color masterbatches, soft and rigid PVC, and for processing many other polymers as well as carriers for medicine and food applications.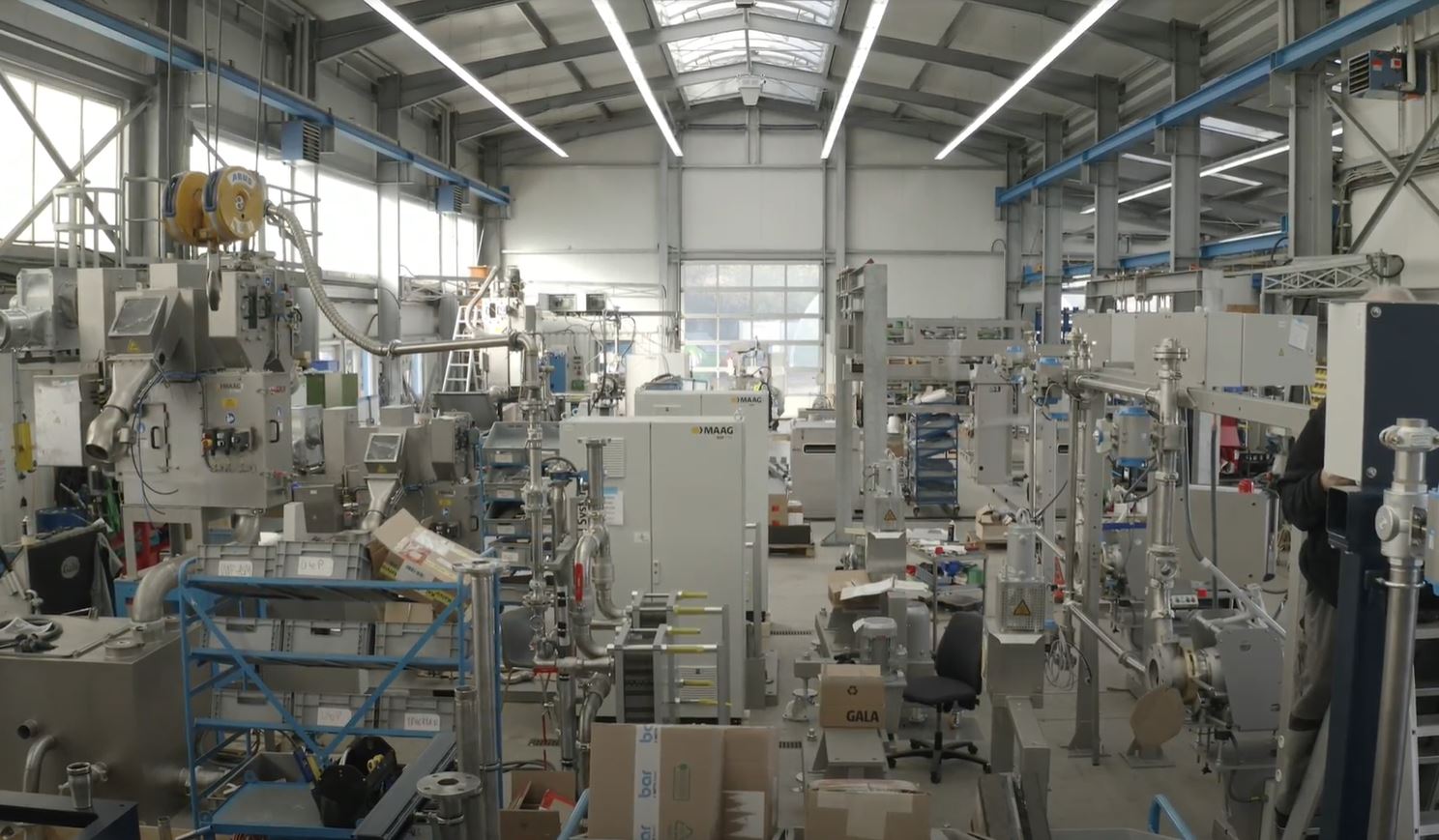 Center of Excellence for recycling systems in Königsbrunn, Germany
Our continuously operating, self-cleaning high-performance melt filters prove their functionality and efficiency in industrial applications worldwide, especially in the processing of a wide variety of recycled plastic materials.
Our extensive product lines for recycling contain trend-setting solutions for the modern management of recycled polymers.
Center of Excellence for Digitalization in Kevelaer-Kervenheim, Germany
XANTEC – this name stands for innovative automation solutions and efficient process control designs.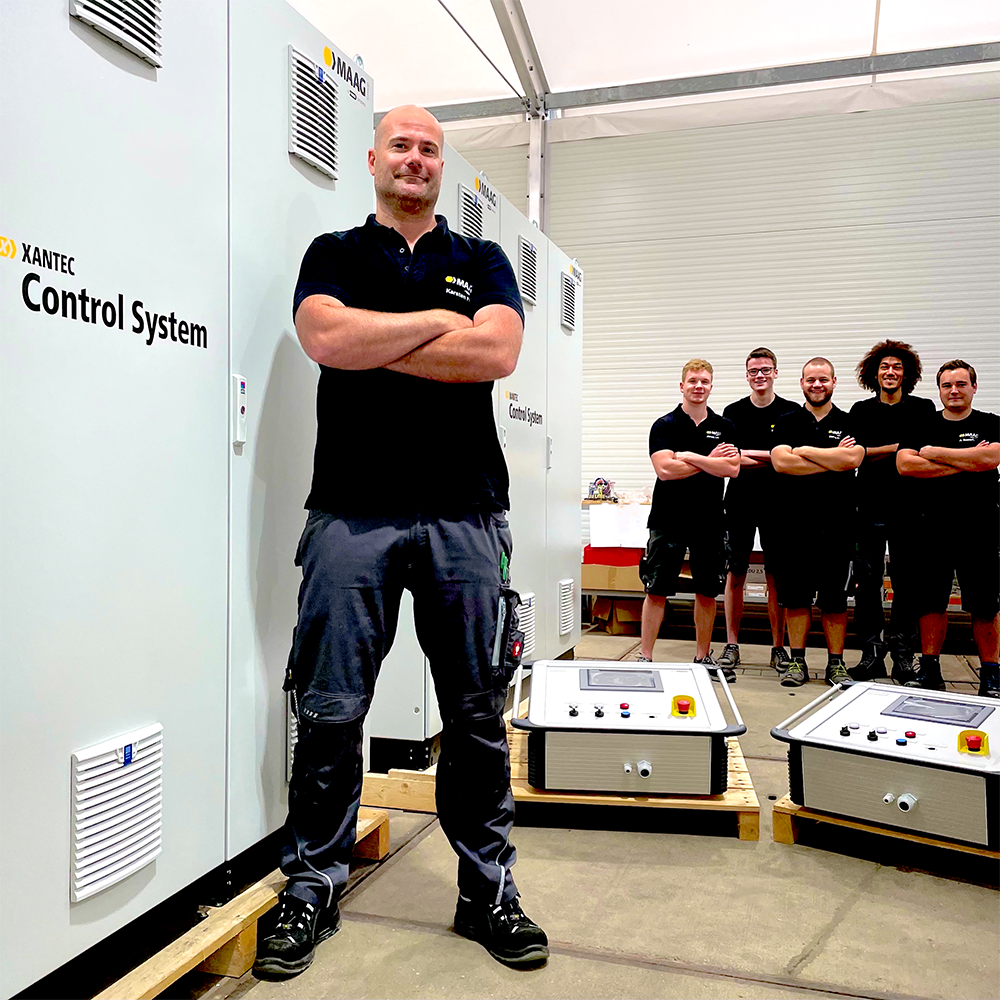 With the highest degree of flexibility and expertise, we offer our customers reliable and sustainable support. We develop Industry 4.0 capable solutions, that enable intelligent control and communication between all systems and components.
Center of Excellence for industrial pumps in Rozzano, Italy
Conveying media and operational requirements vary tremendously across industrial and chemical applications. In our portfolio you will find best-in-class low and high viscosity gear pump that optimize your process in terms of efficiency, accuracy reliability and safety. In addition, we offer corrosion and abrasive resistant pump systems for high temperatures and high pressures.
Our Center of Excellence in Asia
Center of Excellence for extrusion pumps in Shanghai, China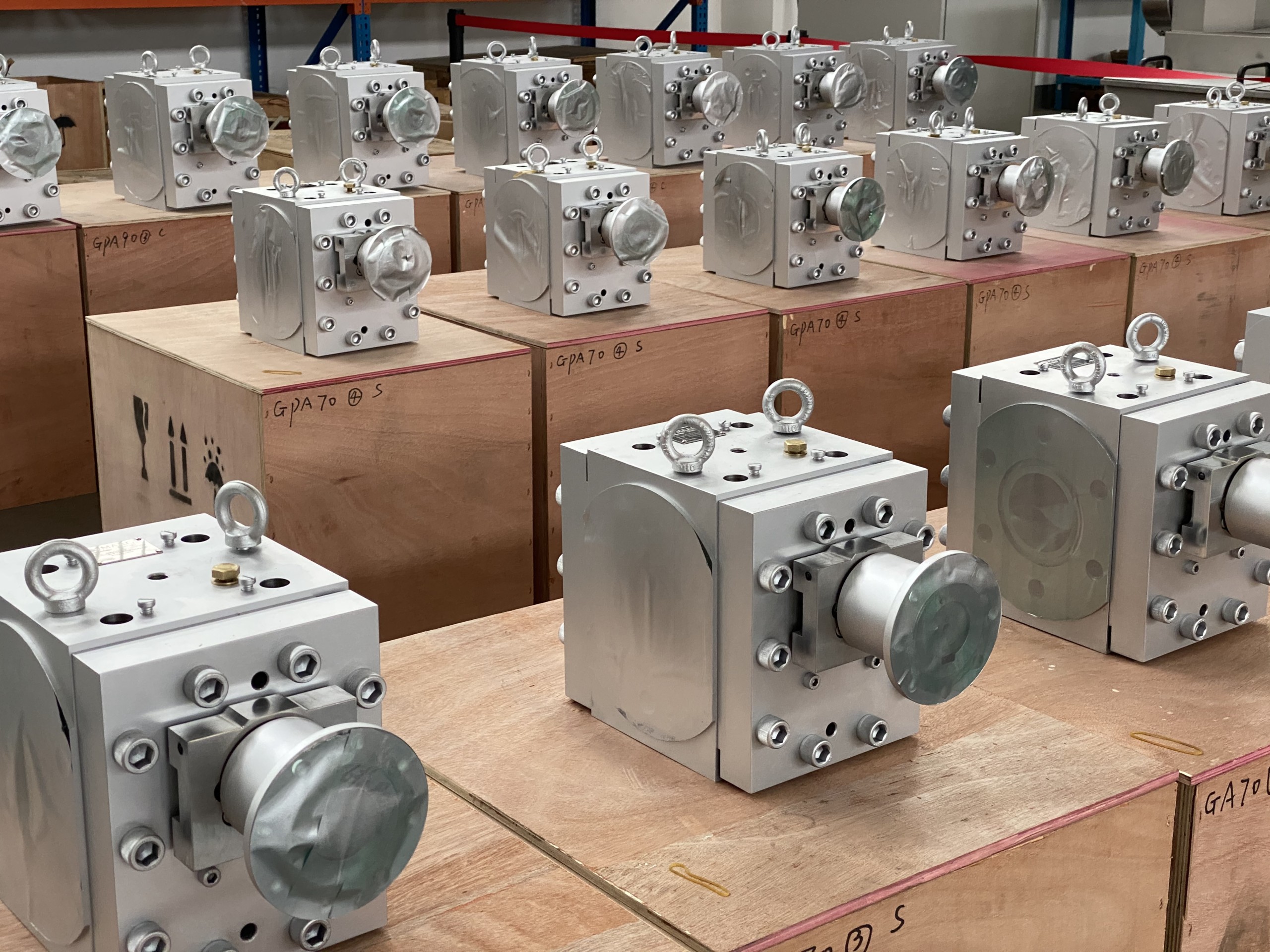 Our gear pumps optimize the extrusion process of thermoplastics and elastomers since they ensure a constant flow of material, generate the required operating pressure and relieve the extruder of pressure build-up. This increases the production plants performance, improves the quality of the end product, processing at lower melt temperatures and extends the extruders lifetime. The innovative design enables the highest speeds and greatest throughput rates for a given pump size.
Our Centers of Excellence in the US
Center of Excellence for large area filtration in Charlotte NC, USA
Reliable filtration is a requirement in the polymer production process. The demands on the  level of filtration and throughput rates, continues to increase. This is why we are committed to continuously improving and expanding the range of our large area filtration systems. MAAG offers vessel based large area filters as well as screen changer technology, that allows changing screens on the fly.
Center of Excellence for underwater pelletizers and dryers in Eagle Rock VA, USA
GALA is well known for innovative technologies for underwater pelletizing and drying in polymer processing and production. Our experts for pellet drying technology are based in Eagle Rock. MAAG offers various centrifugal dryers that dry large and small quantities of different pellets optimally and efficiently. Our range also includes special centrifugal dryers for recycling products and high-performance dryers which enable the highest throughput rates in continuous processes.
Center of Excellence for pulverizing systems in Kent OH, USA
REDUCTION has been developing pulverizers for grinding plastics and other materials since 1992. In the field of reduction technology, REDUCTION offers state-of-the-art equipment for small to large throughputs.
Our pulverizing systems have been saving customers money for almost 30 years.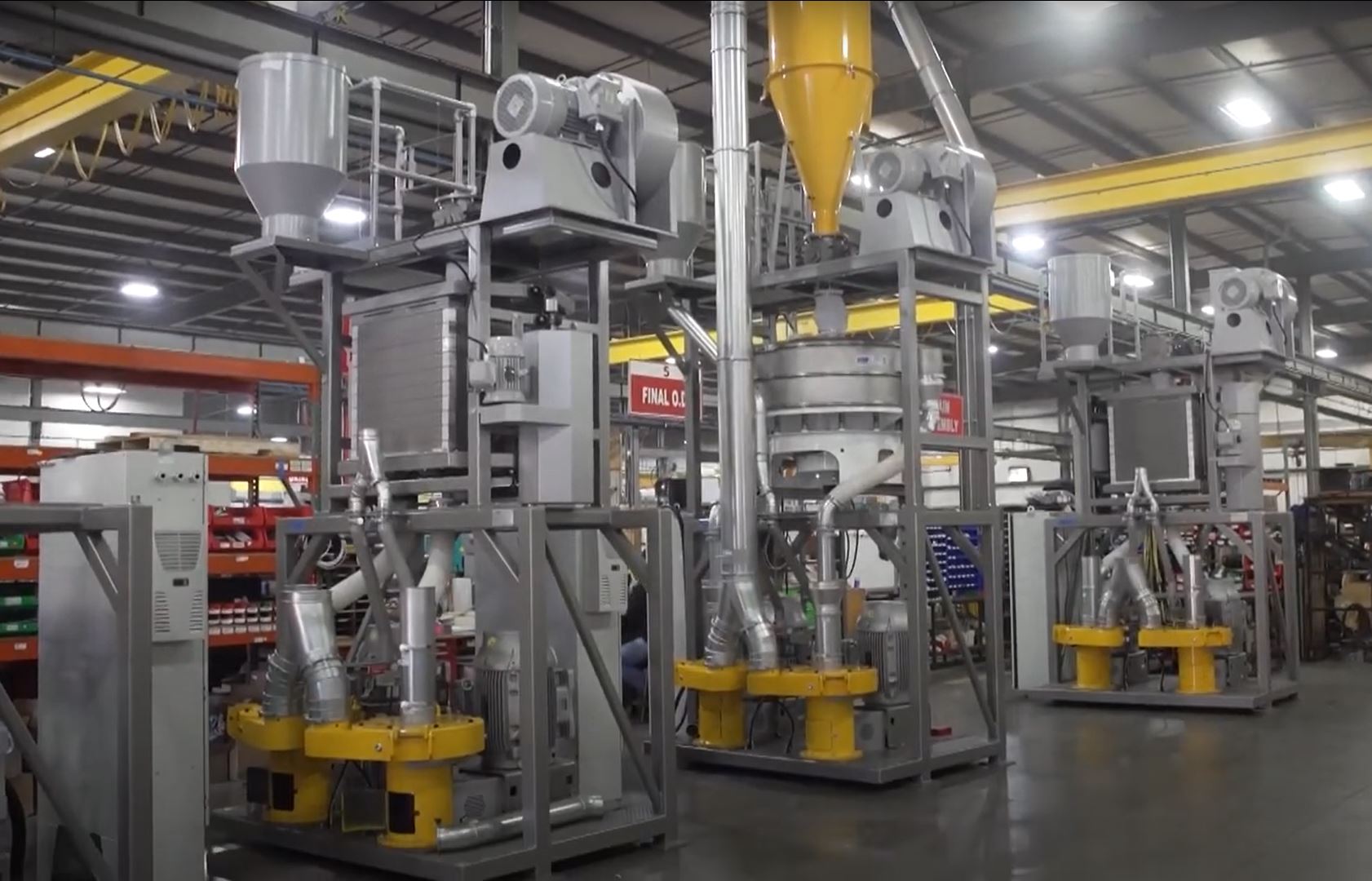 MAAG Group is a business unit of Dover Pumps & Process Solutions. Dover is a diversified global manufacturer and solutions provider who delivers innovative equipment and components, consumable supplies, aftermarket parts, software and digital solutions, and support services through five operating segments: Engineered Products, Clean Energy & Fueling, Imaging & Identification, Pumps & Process Solutions and Climate & Sustainability Technologies. The Dover team of over 25,000 employees takes an ownership mindset, collaborating with customers to redefine what's possible.