Welcome to the MAAG Group – welcome to sustainable technologies
Explore our latest innovations in integrated solutions for the plastics industry. From solutions for mechanical and chemical recycling, to energy and resource efficiency, optimized machinery for manufacturing, processing and conditioning plastics.
We offer complete systems for

The newly developed extrex⁶ recycling pump ensures reliable extrusion in the recycling process. At the heart of our mechanical recycling line is the high-performance melt filter ECO 1000.  The newly developed underwater pelletizer PEARLO XXL, with over 40 t/h capacity, marks the launch of the next generation of process-optimized machines. Pellet drying has also been optimized with the new eXso 320+. With its compact space-saving design, it achieves significantly higher outputs of up to 8,200 kg/h with a smaller footprint.

Our simplex filter provides large-area filtration for the discontinuous production of polymers, while the CSC 520 double piston screen changer works in a continuous mode.
The AMN precision die plates for underwater pelletizers are designed to meet the needs of polyolefin production, ensuring long service life and easy maintenance. Throughputs greater than 40 t/h can be achieved using the AMN die plates and the newly designed PEARLO XXL.

We´ve developed a support cart for our proven extrusion gear pump extrex. Different pump sizes and pressure classes can be assembled on the same cart. With our Dual Drive solution both shafts are driven and wear is significantly reduced. For hot melt applications MAAG developed a screen changer CSC-HMA for low viscos polymers. Maag´s continuous self-celaning filter ContiNeo is ideal for extrusion processes requiring low pressure fluctuations and fully automatic operation in a small space.

The EBG semi-automatic single-belt pelletizing system is designed for compounding water-sensitive, highly filled and/or brittle products. The tested and proven PRIMO S dry-cut pelletizer has been upgraded and is now quieter in addition to offering maximum efficiency and flexibility. The fully automatic JSG pelletizing system is suitable for compounding applications up to 9 t/h.
Our pulverizing model stands for efficient conversion from polymer granules or flakes to powder – for Rotomolding, Compounding and Recycling applications.​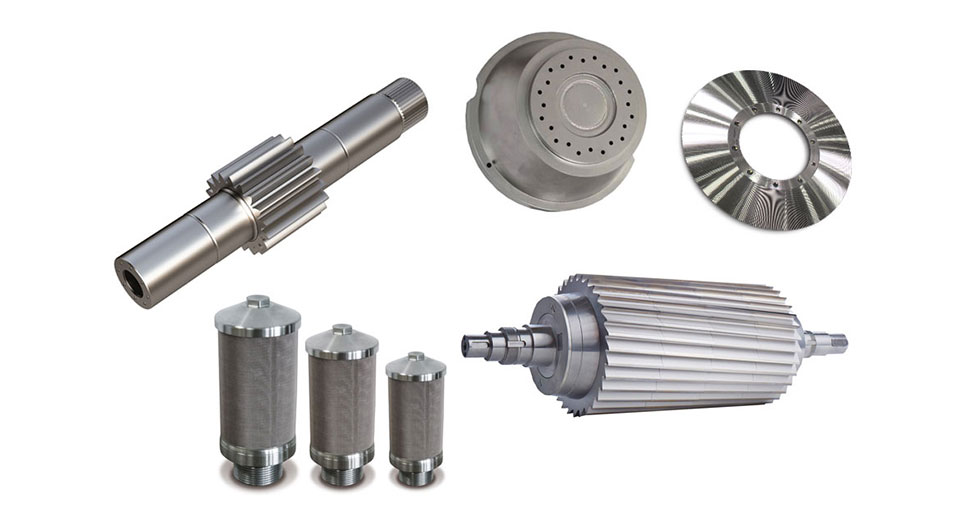 Original spare parts at your fingertips? Sounds tempting? It is!
With myMAAG, we offer fast ordering, easy access, clear overview, and information about stock availability – independent of office hours. Check it out and
register today.